In the era of the ever-growing wireless services market, on the verge of entering 5G technology to Poland, many broadband providers are concerned about the investment in fibre optic access networks.

In this case, could 5G technology indeed be a competition to FTTH or a threat to its development? This is the question that Grzegorz Kubiak – head of the R&D department in OPTOMER will try to answer: – First of all, we should consider the quality of the introduced 5G technology. Already widely available LTE (4G) network could be used as an example. In Poland, its implementation went smoothly like nowhere else. We are praised for the speed and the range of our network. However, anyone who could or must have used 4G services knows they are not as good as it looks on a paper.

Grzegorz Kubiak draws attention to the fact, that in less urbanised areas there is a problem with range and distance from the base station. In cities, on the other hand, there are too many users and it drastically limits the bandwidth.

Limitations of 5G technology

For each currently available transmission medium there is always the same problem – the wider the transmitted bandwidth, the smaller the transmission range.

– The dispersion (or distortion) of the signal actually affects every real transmission channel and it does not matter if we are talking about UTP unshielded twisted pair cables, coaxial cables, fibre optic cables or radio technology – Grzegorz Kubiak notes.

Each of these media deals with the dispersion differently. 2G and 3G networks were focused on servicing as many users as possible and only in the 4G network the bandwidth started playing an important role in the technology assumptions. However, it caused the need to build more base station.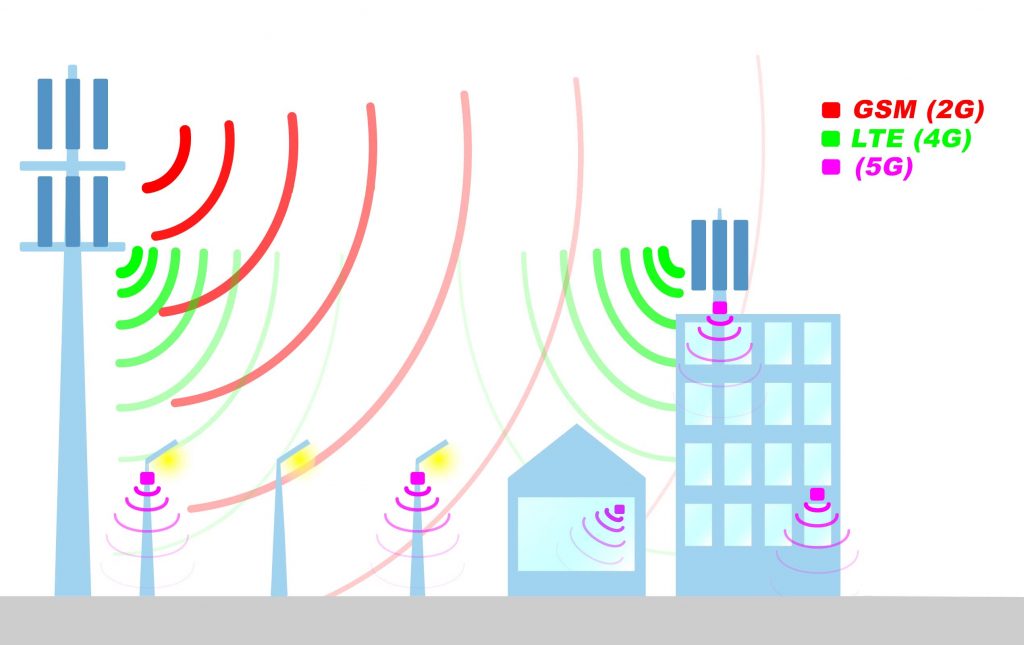 Coexistence, aggregation or convergence?

Both 5G and FTTH technologies already envisage the possibility of coexistence in one optical fibre without limiting the migration of GPON architecture to the next generation network (XGS-PON, NG-PON2, etc.) It is not the only available solution.

– It is possible the user will be interested in both forms of access. By purchasing both wired and wireless broadband one will be secured against any eventuality by creating a specific aggregation of these two technologies – Grzegorz Kubiak points out.

There is also a case in which the 5G network will become a replacement for a wired network. However, for areas with well-developed fibre optic infrastructure, the convergence model in which 5G replaces FTTH is unlikely to occur.

Even a brief analysis of the examples provided in the article shows that the current market situation is ideal for investing in fibre optic access networks, and the development of 5G technology brings more opportunities than threats to well-prepared broadband service providers.